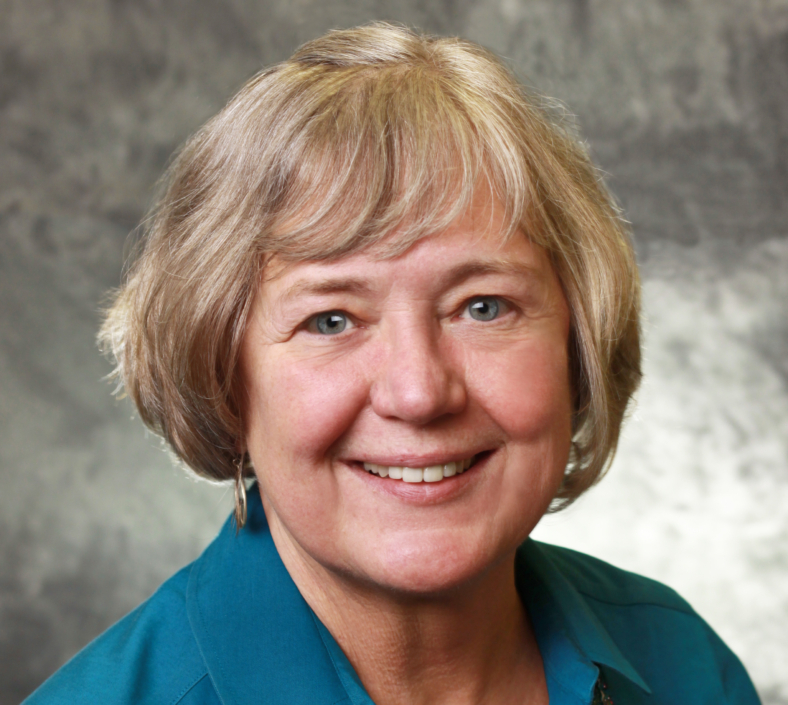 Dr. Donna Gatewood
Consultant
Follow :
Upon completion of her graduate work, Donna held leadership positions in the veterinary vaccine industry in Research & Development and in Regulatory Affairs. She left industry to join the USDA's Center for Veterinary Biologics where she worked in the Policy Evaluation and Licensing Unit, first as a Senior Staff Reviewer and then as Section Leader for Virology. As a Section Leader, she was part of the CVB's Expanded Management Team and participated the development of Center policy.
Contact Info
Donna Gatewood, DVM, MS
EDGE Veterinary Vaccines Consulting Group, LLC
1927 Maxwell Avenue, Ames, Iowa  50010
515-231-3610
dgatewood@edgevcg.com
Education
Kansas State University, MS in Microbiology, 1992
Kansas State University, Internship, Equine Medicine & Surgery, 1987
Tuskegee University, Doctor of Veterinary Medicine, 1986
University of Arizona, pre-veterinary undergraduate studies completed, 1982
Employment
USDA/APHIS/Center for Veterinary Biologics (CVB) 2000 – 2013
Section Leader, Virology in the Policy, Evaluation, and Licensing Unit. Managed the Virology Section of the CVB, and responsible for oversight of the development of new and revised Federal Rules, Regulations, Standard Requirements, General Licensing Considerations, and other procedures governing the importation, licensure, and testing of veterinary biologics to implement the provisions of the Virus-Serum-Toxin Act.  Represented the USDA's Center for Veterinary Biologics on three international harmonization (VICH) expert working groups, which were tasked with developing harmonized regulations for 1) host animal safety testing of veterinary vaccines, 2) batch safety testing of veterinary vaccines, and 3) extraneous agent testing of mammalian viral vaccines.  The working groups consisted of biologics regulatory and industry representatives from the European Union (EU), the US, and Japan.  In this role, I worked closely with regulatory colleagues and the regulated industry to develop rational, science-based guidelines in an effort to reduce the global regulatory burdens on the biologics industry.  This provided me with experience in negotiating solutions to complex scientific problems within a culturally diverse group of people with competing interests.  It has also provided me with knowledge of EU and Japanese licensing requirements.
USDA/APHIS/CVB 1998-2000
Senior Staff Reviewer.  Responsible the reviewing documents submitted to the CVB in support of product licensure/registration, and for recommending products for licensure.
Diamond Animal Health 1997-1998
Manager, Regulatory Affairs, New Product Licensure and USDA Liaison.  Responsible for preparing reports and other documents for submission to the USDA to support product licensure.
Diamond Animal Health 1994-1997
Manager, Research and Development.  Oversaw corporate research efforts for development of bacterial and viral vaccines and diagnostic kits from proof of concept through process development, scale-up, QA/QC assay development, and design and execution of host animal immunogenicity trials.
Representative publications and presentations
Evaluation of a non-invasive, inhalational challenge method for rabies vaccine potency assay. C.E. Lewis, M.M. Reising, A.M. Fry, S.K. Conrad, D. Siev, D.M. Gatewood, J.R. Hermann (submitted, under revision)
Rabies vaccine standards: Comparison of the 5th and 6th WHO international reference standards to the USDA veterinary reference standard. J. Hermann, A. Fry, M. Reising, P. Patterson, D. Siev, D. Gatewood. Vaccine 2012; 30: 6892-6896
Evaluation of the analytical sensitivity of a polymerase chain reaction assay for the detection of chicken infectious anemia virus.  J. Hermann, D. Koski, S. Taylor, D. Gatewood. Biologicals 2012; 40: 266-269
Potency Testing of Veterinary Rabies Vaccines: Replacement of Challenge by In Vitro Testing – Considerations for Development of Alternative Assays. Potency Testing of Veterinary Vaccines for Animals: The Way From in Vivo to in Vitro. Lewis, C.E., A.M. Fry, J.R. Hermann, D. Siev, D.M. Dusek, and D.M. Gatewood.  Developments in Biologicals 2011; 134: 29-33.
Stability of vaccinia-vectored recombinant oral rabies vaccine under field conditions: a three year study.  Hermann, J.R., Fry, A.M., Siev, D., Slate, D., Lewis, C.E., Gatewood, DM.  2010, Can J Vet Res 75:278-284.
Three Rs approaches in the quality control of inactivated rabies vaccines. The report and recommendations of ECVAM workshop 48.  Bruckner L, Cussler K, Halder M, Barrat J, Castle P, Duchow K, Gatewood DM, Gibert R, Groen J, Knapp B, Levis R, Milne C, Parker S, Stünkel K, Visser N, Volkers P.  Altern Lab Anim. 2003; Sep; 31(4):429-54.
Regulatory considerations for emergency use of non-USDA licensed vaccines in the United States.  Hill RE Jr, Foley PL, Carr MY, Elsken LA, Gatewood DM, Ludemann LR, Wilbur LA.  Dev Biol (Basel). 2003; 114:31-52.
Postmarketing surveillance of rabies vaccines for dogs to evaluate safety and efficacy.  Frana TS, Clough NE, Gatewood DM, Rupprecht CE.  J Am Vet Med Assoc. 2008; Apr 1;232(7):1000-2.
Release of Genetically Engineered Microorganisms in the Environment in the United States.  L.M. Henderson, D.M. Gatewood.  In N.S. Subbarao and Y.R. Dommergues (eds.):  Microbial Interactions in Agriculture and Forestry, Vol. I.  ISBN 978-1-57808-017-5; 1998.