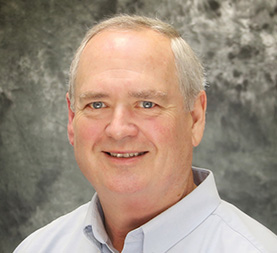 Follow :
Paul has a long and varied career in the animal health arena with experience as a practicing veterinarian, an APHIS field veterinarian, a laboratorian, a biologics reviewer and a manager in both NVSL and CVB. He is well known in many circles including State animal health authorities, National Animal Health Laboratory Network (NAHLN) personnel, Plum Island Animal Disease Center personnel, National Bio and Agro-Defense Facility (NBAF), and the entire veterinary biologics community. With experience in the laboratory and as a Reviewer, Section Leader, and PEL Director, Paul is familiar with all aspects of the CVB licensing process and has up-to-date knowledge of current policy.
Education
Doctor of Philosophy Degree in Veterinary Microbiology from Iowa State University in 2001
Masters of Science Degree in Immunobiology from Iowa State University in 1994 
Doctor of Veterinary Medicine Degree from Iowa State University in 1984 
Undergraduate courses: Three years pre-veterinary medicine at Iowa State University 
Employment
USDA/APHIS/Center for Veterinary Biologics (CVB) 2015 – 2022
Director Policy, Evaluation and Licensing. Managed and directed policy over all aspects related to licensing and testing of veterinary biologicals in the United States.
USDA/APHIS/National Veterinary Services Laboratories (NVSL) 2007-2014
Associate Director. The job included sharing management responsibilities for the USDA's only national veterinary diagnostic reference laboratory.
USDA/APHIS/Center for Veterinary Biologics (CVB) 1988 – 2007
Bacteriology Section Leader, Senior Staff Reviewer, Veterinary Medical Officer, Field Veterinarian.
Clinical Veterinarian in mixed animal practices 1984-1988
Practicing veterinarian in Galena, Illinois and Preston, Minnesota.